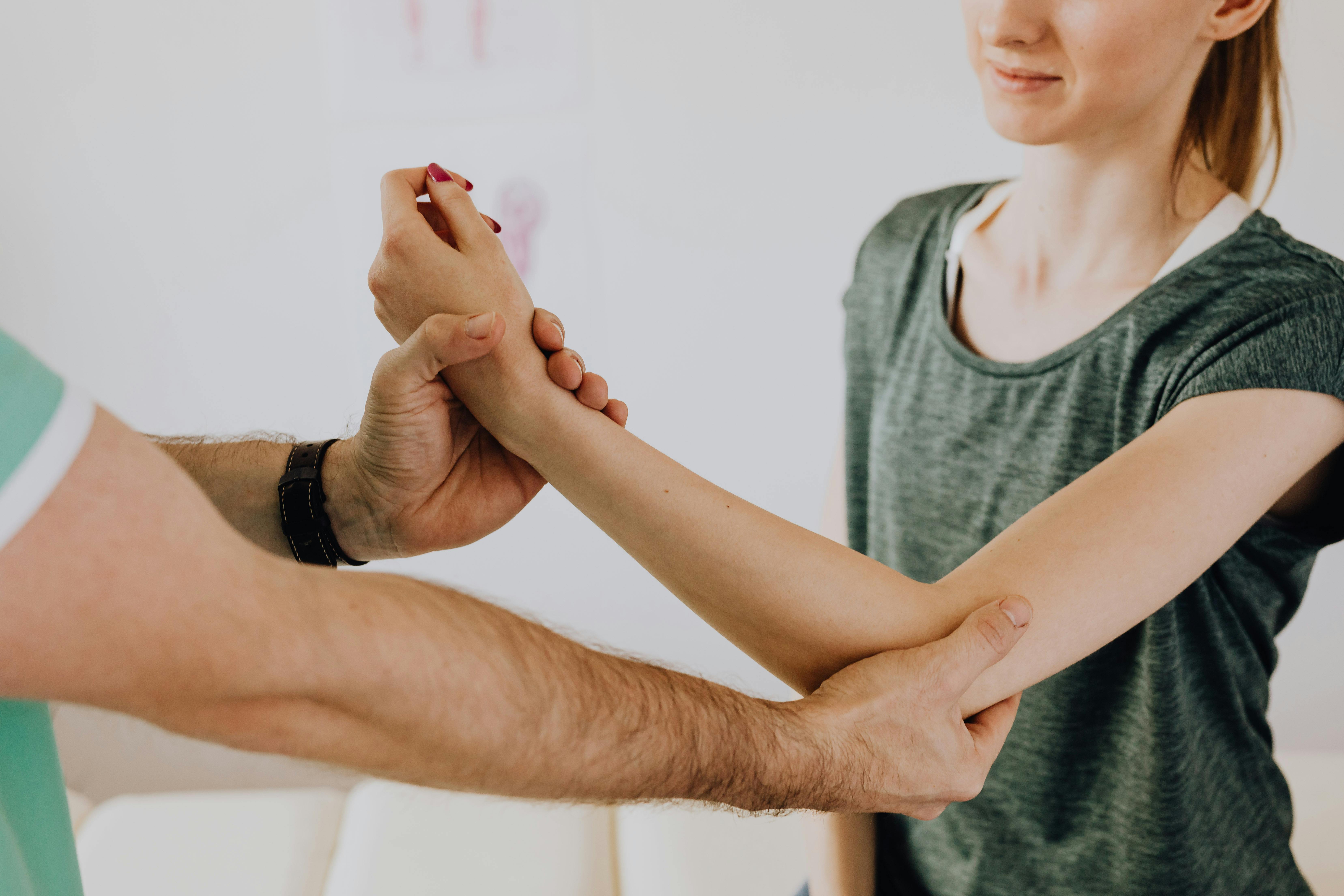 Tennis elbow can be a very painful condition. However, you may wonder what causes tennis elbow or what you should do if you think you have tennis elbow. Let's take a look at the answers to these questions in turn.
What Causes Tennis Elbow?
Tennis elbow occurs when your elbow has been used too much for certain repetitive motions. Do not be fooled by the fact that this condition is called tennis elbow, surprisingly only about 5% of cases are actually caused by tennis. In fact, any repetitive movement can be the cause of tennis elbow, for instance using hand tools is one potential cause.
What Causes Tennis Elbow?
Since this is a condition that is caused by repetitive movement, any number of actions could be the case. Some of the repetitive movement that can be more common are listed below:
Production line work where a repetitive movement is required as part of the assembly
Plumbing work
Various forms of carpentry work
Playing a musical instrument o a regular basis (for instance, practicing for a music exam or band rehearsal and so forth)
Regular kitchen work (perhaps cutting for long period with a knife)
Working on cars on a regular basis.
What Is The Treatment For Tennis Elbow?
If you think you are suffering from tennis elbow you should talk to your doctor immediately. They will discuss your symptoms and confirm whether this is care or not. The main symptom of tennis elbow is an ache that is felt around the outside of your elbow. Left untreated, this ache will become constant pain. In fact, your elbow may be so painful it is difficult to even touch it.
If you have a confirmed diagnosis of tennis elbow, your doctor will discuss the various treatment options available to you. These may include wearing a splint or brace, ultrasound or corticosteroid medication
The Bottom Line On Tennis Elbow
If you have been suffering from a constant ache that revolves around the outside of your elbow and you can think of a repetitive movement that you have been involved in, such as painting, plumbing, using hand tools, or the likes, you may indeed be suffering from tennis elbow. If this is the case, it is time to get in touch with your doctor so that they can ensure that you get the treatment that you need before the ache turns into constant pain.